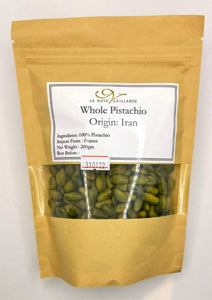 La Noix Gaillarde Whole Pistachio
Pistachios are one of the oldest nuts around. People have been eating them for more than 9,000 years. Iranians call pistachio the "smiling nut", and they call it the "happy nut" in china because of its open-mouthed look after cracking the shells.
Perfect as a snack on its own or simply add it to your bakes!
---