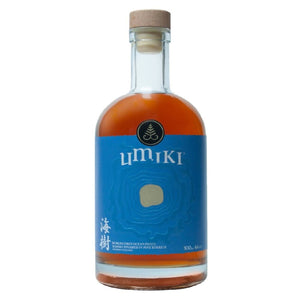 Umiki Blended Whisky
Umiki is world's first ocean fused whisky brand finished in Japanese pine barrels. This unique production technique also gave the name to UMIKI – Ocean tree whisky whereby "UMI" means "OCEAN and "KI" means "TREE" in Japanese.
The process of UMIKI gives an exceptional smoothness to our whisky with sea-breeze on the nose, rounded floral taste on the palate and a soothing freshness in the finish.
---