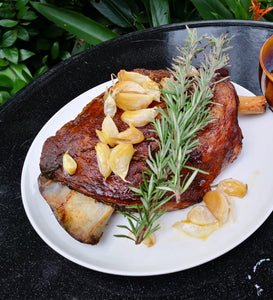 Oven Roasted Lamb Shoulder On The Bone with Roasted Potatoes, Thyme & Rosemary
A delicious and aromatic dish that is sure to impress any meat lover.
The lamb shoulder is marinated in a combination of herbs and spices, then roasted in the oven until it's tender and juicy. The meat falls off the bone easily and has a rich and robust flavor that is enhanced by the marinade.
Delivered: Hot and ready to eat
Shelf life: 4 hours after delivery 
---