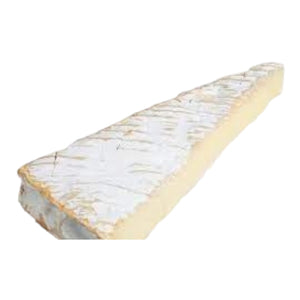 French Normandy Brie
 French Normandy Brie is a type of soft, creamy cheese that originates from the Normandy region of France. It is made from cow's milk and has a pale, yellowish-white rind that is edible. The interior of the cheese is creamy and slightly salty, with a mild flavor and a slightly nutty aroma.
Normandy Brie is typically aged for around four to eight weeks, which gives it a slightly firmer texture than some other types of brie. It is often served as a dessert cheese, either on its own or with fruit and crackers, and pairs well with a variety of wines, including Chardonnay, Pinot Noir, and Champagne.
---