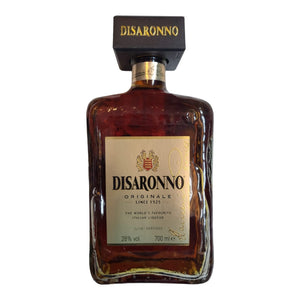 Disaronno Amaretto (Italy)
Disaronno Amaretto is an Italian liqueur made from apricot kernel oil, alcohol, burnt sugar, and a blend of herbs and fruits. It has a sweet and nutty flavor profile, with notes of almond, marzipan, and vanilla. It has a distinct amber color and a smooth, velvety texture.
It is often served as a digestif or added to cocktails as a sweetener or flavour enhancer. It can also be enjoyed on its own over ice, with a splash of soda or with a mixer of your choice.

A popular liqueur worldwide and is often used in a variety of cocktails, such as the Amaretto Sour, Godfather, or Nutty Irishman. It is also a key ingredient in desserts, such as tiramisu or almond biscotti.
---