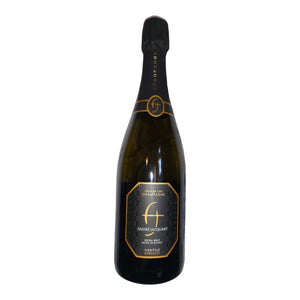 André Jacquart, Vertus Blanc de Blanc Extra Brut
Creamy and crisp flavour profile

Made exclusively from Chardonnay grapes sourced from the Vertus village, also located in the Côte des Blancs. As a Blanc de Blancs, the wine is made only from white grape varieties.

The "Extra Brut" designation indicates that the wine is very dry, with a low level of residual sugar. This style of Champagne is often favoured by those who enjoy a crisp, clean taste.

Tasting notes for the Vertus Blanc de Blanc Extra Brut typically include aromas of citrus, green apple, and brioche, with a hint of mineral. On the palate, the wine is crisp and refreshing, with a lively acidity and a delicate, creamy texture.



---