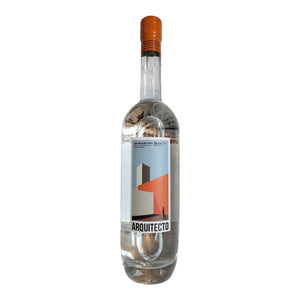 Arquitecto 100% Agave Blanco
Made from 100% blue Weber agave. It is produced in the town of Tequila, in the Jalisco region of Mexico. Aromas of fresh agave, along with notes of citrus and a hint of sweetness.
On the palate, the tequila is smooth and balanced, with flavours of agave, lime, and a hint of vanilla. It has a crisp and clean finish, with a subtle spiciness that lingers on the palate.
Enjoy on its own or in cocktails.
Pairs well with a variety of Mexican dishes such as tacos, guacamole and ceviche.
---