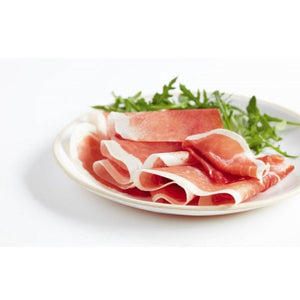 Italian Parma Ham ''24-Months Aged'' ( 100gm )
Sweet and tempting. The pink slice interspersed with the juicy white fat, its fragrant aroma and light taste have been the mainstays of this perfect ham.
Deliver chilled: In a takeaway box
Shelf life: 2 days from delivery date, store in the fridge at 0°C to 3°C
Weight: 100g
Serving: 2 to 3 pax
Ingredients: Ham leg, salt,
Serving method: Served chilled.
---