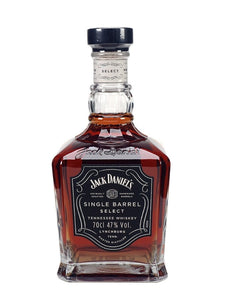 Jack Daniel's Single Barrel Select Bourbon
Single Barrel Select is the logical next step for any fan of the signature Jack Daniels flavour profile.
With its higher ABV of 45% (90 proof) you'll experience those classic caramel, oak-spice and fruity sweetness in higher definition, with a slight increase in punch that's sure to hold your attention.
With each batch drawn from a single barrel of Jack Daniels, Single Barrel Select is a particularly pure expression of a whisky adored all over the world – a must-try for JD enthusiasts and, indeed, American whiskey fans at large.
---