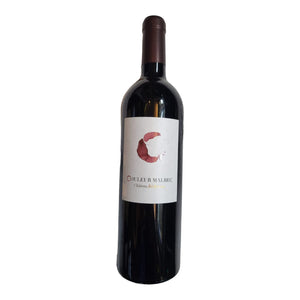 Château Bechereau, Couleur Malbec 2016
Dark fruits and smoky flavour profile
Produced by Château Bechereau, a winery located in the Bordeaux region of France. It is made from 100% Malbec grapes, which are hand-harvested from the estate's vineyards.
It has a deep and intense ruby color, with a rich and complex aroma of dark fruits, such as blackcurrant and blackberry, mixed with spicy and earthy notes. On the palate, it offers a full-bodied structure, with flavours of dark fruit, chocolate, and a touch of smokiness, with firm tannins and a long and persistent finish.
Aged for around 12-15 months in oak barrels, which helps to add complexity and depth to the wine's flavour profile.
Pair with a variety of foods, including grilled meats, hearty stews, and aged cheeses.
---