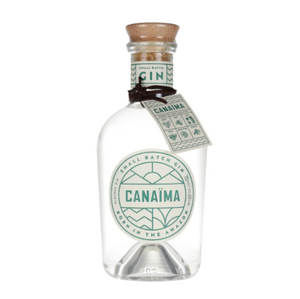 Canaïma Gin
Made in Venezuela. It is produced by the Destilería Nacional, which is known for producing high-quality spirits using traditional techniques.
It offers flavours of juniper, citrus, and a blend of exotic fruits and herbs, with a smooth and velvety texture.
Made using a blend of 19 botanicals, including juniper, cardamom, coriander, and angelica root. The botanicals are sourced from the Amazon rainforest in Venezuela, which gives the gin a unique and exotic flavour profile.
A versatile spirit that can be enjoyed on its own or as an ingredient in a variety of cocktails. It is a popular choice for classic cocktails such as the Gin and Tonic or the Martini, as well as for modern cocktails.
---