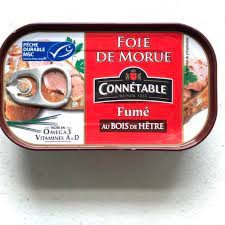 Smoked Cod Liver Pâté
Fill up on vitamins and omega 3s with this recipe made from sustainably caught wild cod off the coast of Iceland. This cod liver is smoked using traditional beech wood technique. It is delicious on toast as an aperitif or as a starter.
Don't be surprised, the oil in the tin is naturally released by the liver during sterilization. This is cod liver oil that you can eat. Its amount varies depending on the fat in the liver.
---