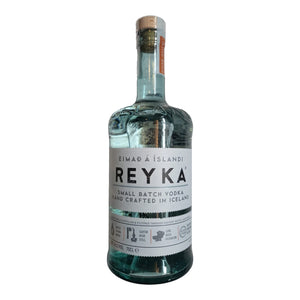 Reyka Vodka (Iceland)
Reyka Vodka is a premium vodka produced in Iceland by the Reyka Distillery. It is made using pure Icelandic water and filtered through lava rocks, which are abundant in Iceland, giving it a unique and distinct flavor profile.
It has a smooth and clean taste, with a soft mouthfeel and a hint of sweetness. It has a subtle aroma of vanilla and a slightly earthy undertone, which comes from the filtration process. The vodka is made from a blend of wheat and barley, which gives it a light, crisp taste with a subtle hint of spice.
It is best enjoyed chilled and can be enjoyed on its own or used in a variety of cocktails.
Reyka Vodka is also notable for its sustainable and eco-friendly production methods, as it uses geothermal energy and has a low carbon footprint.
---