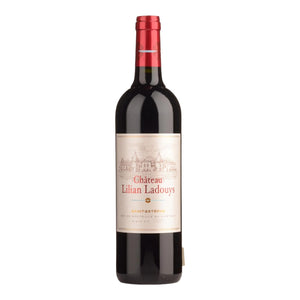 Chateau Lilian Ladouys2016, Saint Estephe ( 6 L ,Mathusalem )
Smooth and tannic flavour profile
Made from a blend of Cabernet Sauvignon, Merlot, Petit Verdot, and Cabernet Franc grapes, which are grown on the estate's vineyards located on the left bank of the Gironde river.

It has a deep ruby color and an aroma of black fruits, including blackcurrant, blackberry, and black cherry, along with notes of spices, vanilla, and cedar. On the palate, it is full-bodied and rich, with flavours of dark fruits, chocolate, and tobacco, along with a hint of mineral and a well-balanced acidity. The finish is long and smooth, with a good tannic structure. It has a complex and elegant character, with a good balance between fruitiness and tannins.
Best enjoyed with grilled meats, roasted vegetables, or strong cheeses. It can also be aged for several years to develop more complexity and nuances.
---