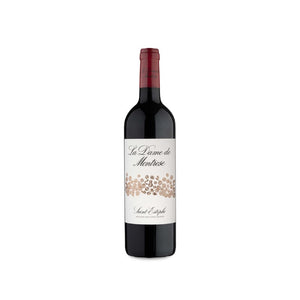 La Dame de Montrose, Saint-Estephe 2017
La Dame de Montrose is the second wine of the famous Château Montrose, a Bordeaux wine estate located in the Saint-Estèphe appellation.
The wine is made using a blend of Cabernet Sauvignon, Merlot, and Petit Verdot grapes, and is aged for 12 to 16 months in oak barrels, depending on the vintage.
La Dame de Montrose is generally considered to be a more approachable and affordable alternative to the Château Montrose Grand Vin, and is often produced in smaller quantities.
The wine is known for its deep color, rich fruit flavors, and firm tannic structure, which allows it to age gracefully for several years.
Perfect for pairing with roasted or grilled red meats, lamb, and mature cheese.
---