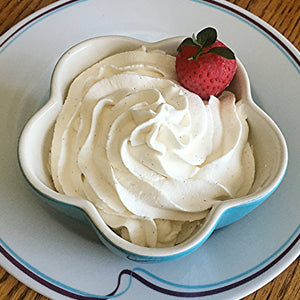 Freshly Whipped Chantilly Cream
Freshly whipped vanilla chantilly cream. 
Chantilly, also known as "Crème Chantilly," is sweetened whipped cream. Hence, some distinguish Chantilly from whipped cream because it is sweeter than whipped cream. That is why some treat Chantilly and Whipped Cream as synonymous and refer to both simply as whipped cream.

---