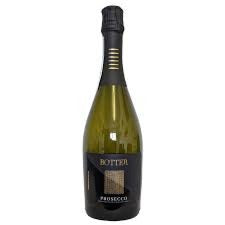 Botter Prosecco
Light-bodied and refreshing flavour profile
Made in the Prosecco region of Italy, specifically in the Veneto and Friuli Venezia Giulia regions. It is made from Glera grapes, which are grown on the hillsides of the region.
On the nose, Botter Prosecco is characterized by aromas of ripe apples, citrus fruits, and floral notes, with a hint of honey. On the palate, the wine is light-bodied and refreshing, with a lively acidity and flavors of green apple, pear, and a hint of mineral. The finish is clean and crisp, with a delicate balance between fruit and acidity.
A well-balanced and approachable sparkling wine that is perfect for celebrations or as an aperitif.
Pairs well with a variety of foods, including light seafood dishes, salads, and light pasta dishes.
An affordable sparkling wine which makes it a popular choice for those looking for a quality sparkling wine at a reasonable price.
---