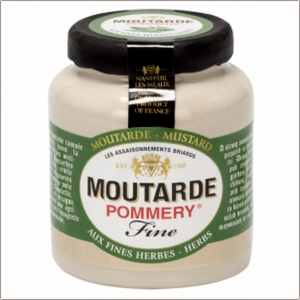 Moutarde Pommery Fine Mustard
This mustard, with its fine and gentle flavour, is made according to the tradition of the very best Dijon mustards. Its aromatic herbs will prove a delicious addition to your mayonnaise and vinaigrettes.
This mustard is packaged in an attractive ceramic pot and sealed with a moulded plastic stopper for optimum freshness.
---