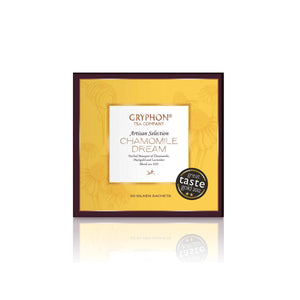 Gryphon Chammoile Dream Tea
Chamomile Dream
Chamomile, Lemon verbena, Lemongrass, Marigold, Lavender. Everyone gets a little restless sometimes.
While a massage sounds like a great luxurious idea, we don't always have the time for one.
Fortunately for us, a tried and tested alternative would be a long shower before diving straight for a cup of this caffeine free hot brew.

---